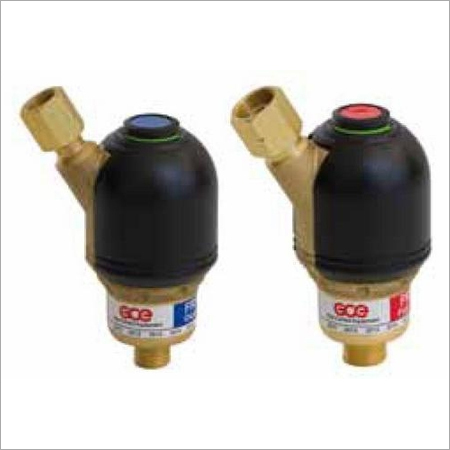 4-Function Flashback Arrestors
Product Code : SSSWWS-WCE-1656
Product Description
4-Function Flashback Arrestors
This flash back arrestor is regulator mounted which is suitable for all welding & cutting operations

It fully complies with EN 730 standard

It is specially designed to quench fire & stop burning propagation by high heat dissipation when passing internal FBA sintered filter

Non return valve to prevent reverse flow of gases

PV is a Device which stops the gas flow in case of back-pressure wave traveling upstream through system towards FBA.

TV is a Device which stops gas flow in case the surrounding or internal temperature reaches design level.

SI mean status indicator which shows green when unit is ready for use.

In the event of a flashback the item can be reset by lifting and releasing the bonnet.