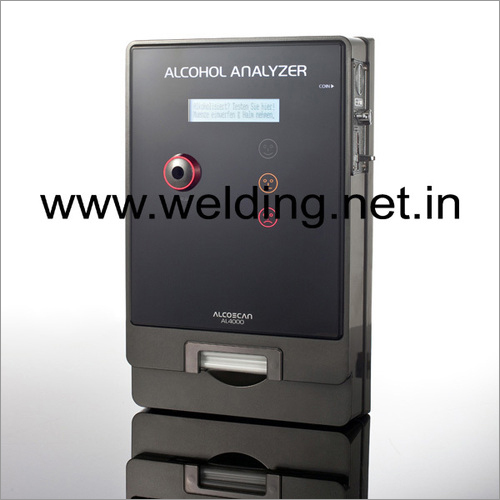 Alcoscan Breath Alcohol Tester
Product Code : AL4000
Product Description
Alcoscan Breath Alcohol Tester (AL4000) :
We are authorized distributor for Sentech Korea Corp. in India
ALCOSCAN AL4000 is a coin-operated breath alcohol tester which is for bars, restaurants, nightclubs, or anywhere alcohol related places. It has police-level accuracy, slim design and simple to test own alcohol level in breath.
It is so easy to maintenance with good profit for vending machine business as well as promotion business with 7inch LCD monitor.
Specifications :
Indication of B.A.C.

0.000 to 5.000 or

0.000 to 0.500 %BAC or

0.000 to 2.500 mg/l BrAC by LED display

Sensor

Electrochemical (Fuel cell)

Accuracy

+0.005 %BAC at 0.100 %BAC

Mouthpiece

Standard drinking straw

Power

AC 110~220, 50/60 HZ, 0.5A input / DC 12V, 1.5A output

Weights

5.8Kg

Dimension

250 (height) X 410 (width) X 115 (thickness)

Coin Mechanism

Customerized one is available

Available color

Black

Calibration

Wet or Dry Gas simulator or replace the pre-calibrated sensor module

Certificate

CE, Australian Standard Approved