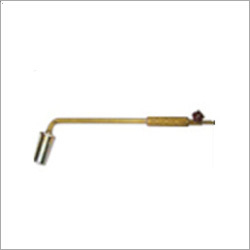 Big Heating Torch
Product Code : SSS-WCE-1614
Product Description
Heating Torch BigSSS-WCE-1614
The heating torch big is designed to heat mild steel with 1 type of nozzle provided with set.
The body is forged brass jet with heavy duty brass pipe.
Heating torch comes with nozzle with OD 38mm.
Nozzles are made out of MS with zinc plated.
The model is 475mm in length.
Models with different lengths and with specified nozzle can be made available under specific order.
This torch is used with LPG by using suitable nozzles.