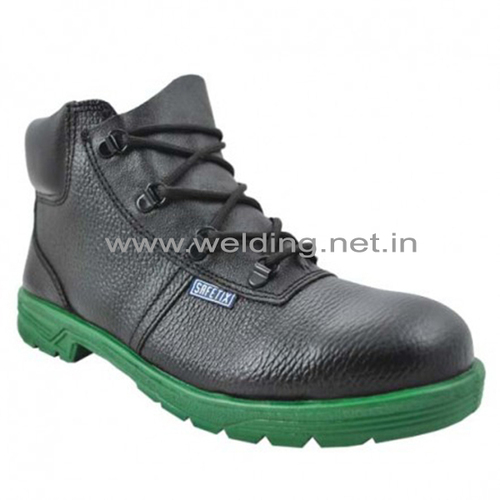 Blaze Safety Shoes
Product Code : SSS-SISS-2508
Product Description
Blaze
SSS-SISS-2508
Components

Specification

Advantage

Upper

Buff Printed Breathable Leather

Aesthetic Look, Comfortable, Easy Air Exchange

Thickness 1.8 – 2.0 mm

High Tensile Strenght, durable & longer life

Linning

Non-Woven

High Moisture Wicking, High Perspiration absorption, Quick Drying & Comfortable

Sock

Cambrell laminated with Moulded EVA

Full length extra comfort & cushioning

Insole

Leather Board

Flexible and better quality of water absorption and desorption, better heat Insulation

Sole

Vulcanized Nitrile Rubber

Ride on Technology, Slip Resistant, Abrasion & Flex Resistant. Resistant to Fuel Oil, Acid & Alkali. Can withstand high temperature upto 300o

Toe Cap

200J Steel Toe Cap Imported Meeting EN 12568

Withstand 15 KN Compression & 200J Impact as per IS 15298 & EN 20345 standards

Counter/Stiffener

Heat Activated Moulded Thermo-plastic

Excellent Shape retention for extra comfort.

Thread

Nylon

Chemical Resistant & Rot Free for better breaking strength

Eyelets/D-Rings/Hooks/Loops

4 Eyelets

For Excellent Strengthening.

Laces

Nylon Cotton Round Laces

High Breaking Strength.