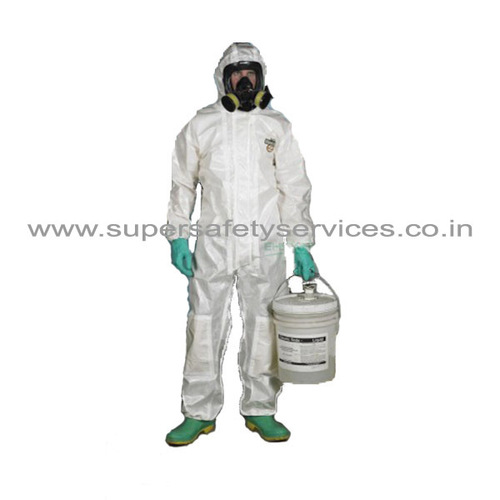 Chem Max 2
Product Code : SSS-CPC-2808
Product Description
Chem Max 2
Showcasing cum distribution partner for LAKE LAND
CT2S428E - lightweight, disposable chemical suit for protection against splashes and sprays of hazardous chemicals in Type 3 & 4 Applications

Features:
Sarane 23P barrier film bonded to a flexible bi-component spunbonded substrate provides excellent chemical protection in a soft and flexible fabric.

Constructed with stitched and taped seams for superior protection and strength.

Design features for double zip / storm flap front fastening for improved protection and quick and easy donning and removal.

Lightweight and flexible material for optimum comfort and protection

Reinforced knee-pads for comfort and durability

Saranex film provides excellent protection with strength and flexibility for durability and comfort.

White color for easy identification

ChemMax® 2 is an excellent alternative to the more expensive types of suit available.