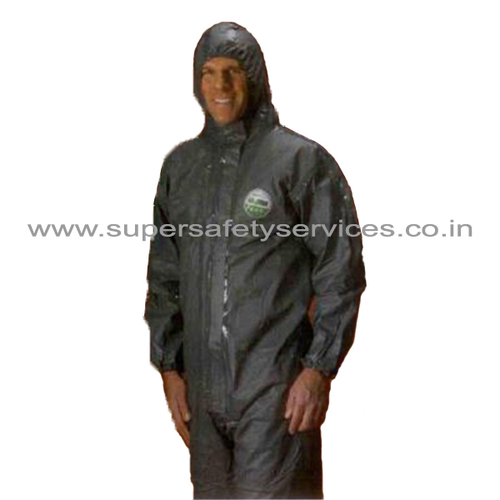 Chemical Protective Clothing
Product Code : SSS-CPC-2805
Product Description
Chemical Protective Clothing - Pyrolon CRFR
Showcasing cum distribution partner for LAKE LAND
Viscose rayon / polyester / PVC film composite fabric provides a chemical protective suit that will not burn... Even in a forced ignition situation.
Soft and flexible fabric

Ideal alternative to standard disposable chemical suits in fire risk areas such as petrochemical and refining plants.

Combines Type 3 & 4 chemical spray protection and flame retardency

Fabric will not ignite even in forced ignition situations

Can be worn over standard flame protective work wear without compromising flame protection - in most cases flame and heat protection is improved. Tested in multilayer ensembles for predicted body burn using thermal mannequin test equipment to prove an increase in thermal protection and a reduced body burn incidence... see detailed Pyrolon® leaflet for further information

Meets latest FR standard EN141116:2008

Fully stitched and taped seams for impervious seal

Also available in orange.