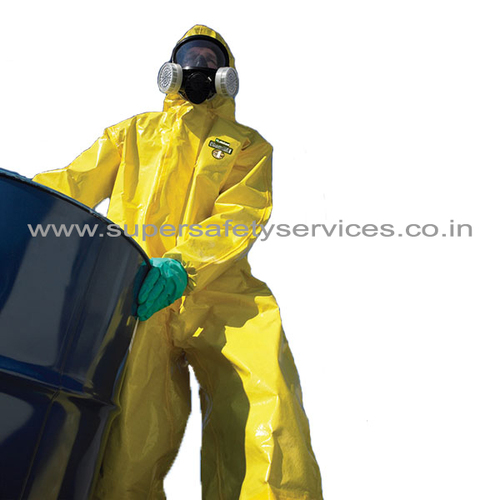 Chemical Protetctive Garment
Product Code : SSS-CPC-2810
Product Description
Chem Max 4
Showcasing cum distribution partner for LAKE LAND

Chem MAX 4 uses a tough fabric that is exactly half the structure of Interceptor. It provides a higher chemical barrier than Chem MAX 3 and provides protection against some more demanding chemicals.
High barrier against a wide range of chemicals

Good fabric softness and flexibility

Fully taped and sealed seams

Double zip and storm flap front fastening

Cushioned knee pads for comfort, durability and safety

Available in Type 3 & 4 coverall

Type 1a gas tight suit available soon

Available in forest green as standard and yellow to order.