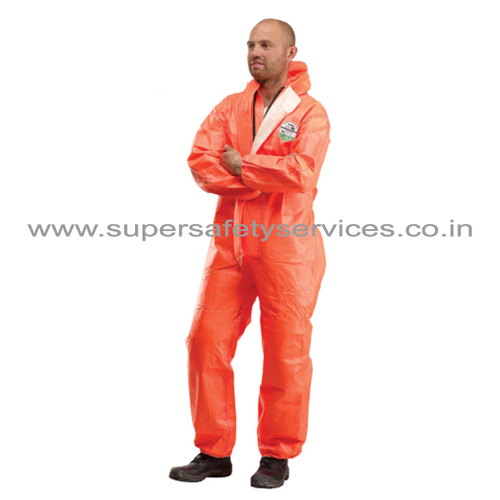 Chemical Resistant Clothing
Product Code : SSS-CPC-2806
Product Description
Chemical Resistant Clothing -Pyrolon TPCR
Showcasing cum distribution partner for LAKELAND
Thermal protection – chemical repellency. A single garment offering protection against chemical splash, flame and heat, molten splash and electric ARC.
Unique fabric which combines chemical, flame, heat and molten splash and electric arc protection in one garment.

Soft and flexible fabric.

Bright orange colour for easy visibility

Type 3 & 4 chemical protection

Chemical barrier film is the same as Pyrolon CRFR so the same chemical permeation times apply

Certified to latest FR and Arc protection standards.

Features high Arc protective rating of 21.9cal/m2 ( according to US Test ASTM F1959M-06a)

Ideal where both chemical and heat protective are required in dirty or damaging environments; to reduce expensive protection garment. Ideal for contractors or cleaning processes.