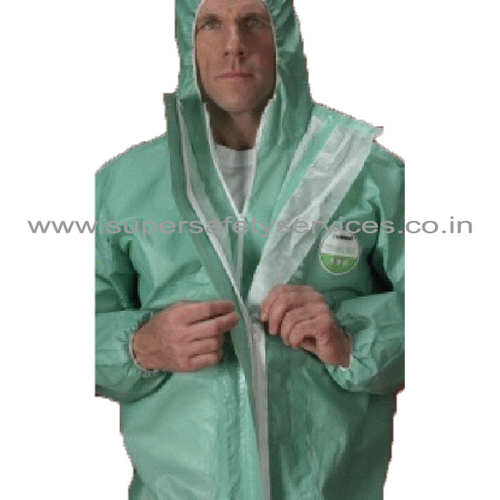 Chemical Resistant Suit
Product Code : SSS-CPC-2803
Product Description
Chemical Resistant Suit -Tomtex
Showcasing cum distribution partner for LAKE LAND
Light weight, low cost coverall for Type 3 & 4 applications
Tomtex is an extremely lightweight and flexible alternative for Type 3 and 4 applications where general chemical protection is required. Especially it is suitable for tank cleaning and agricultural spray and dipping applications.

Protection Types
Type 3 Liquid Tight Protection

Type 4 Liquid splash protection

EN 14126:2003 Protection against infective agents.

EN 1149 Anti-Static Clothing
Lightweight and flexible chemical barrier fabric

Low cost Type 3 & 4 protection

Double zip & storm flap front fastening

Fully taped and sealed seams

Available in pale green colour - ideal for agricultural applications and public areas.