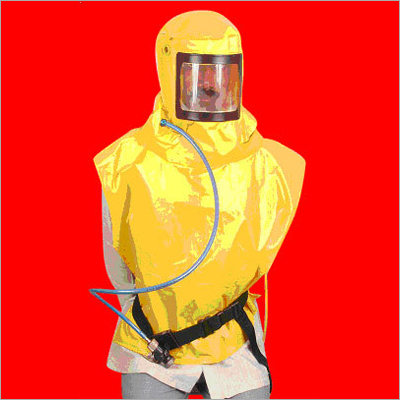 Fresh Airline Respirator
Product Code : SSS-RP-814
Product Description
Sand Blasting HoodSSS-RP-814
Made from thick and soft PVC with FRP Hood and exhaust valve with multi air flow at back.
These fresh air respirator also consists wide view Acrylic Visor and PVC Jacket.
Available in double coated nylon sandwiched cloth and can be used with Mini Regulator, Bulb Filter, Coupling, Braided Hose and Retractable Nylon Hose can be supplied with the suit.
Fresh air respirator widely used in plants where the gas or powder is highly elergic.
Available with or without Air Filter and Air Regulator.