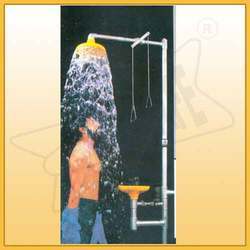 Full Body Safety Shower
Product Code : SSS-ESS-1002
Product Description
This contains mainly two types of showers i.e.(a) For Face protection at lower level and (b) For Full Body protection.
Both the shower can either be operated simultaneously or singularly as per the requirements.
Shower are fitted with pull chain for Body Shower as well as Foot operated for Face wash.