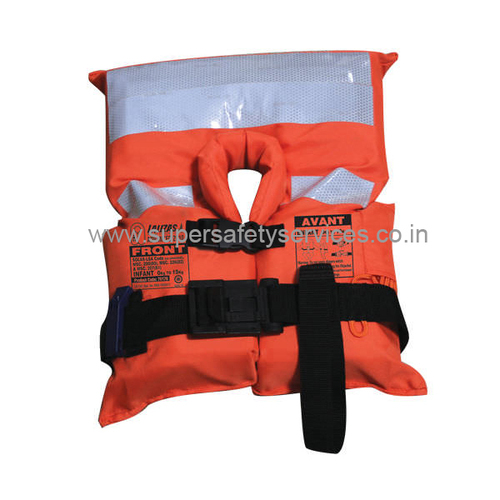 Infant Life Jacket
Product Code : 70176
Product Description
Our prime motive is to provide our customers the vast array of SOLAS Life Jackets. All these jackets are valued among the users for their life saving and convenience. Made by using high grade polyester fabrics, these jackets are designed with inflatable foam and reflective belts. After designing, the range is duly tested on various quality parameters. Moreover, we make available the SOLAS Life Jackets at discounted rates.
Features:
Comfortable and light weight
Integrated with water proof nylon
Tear resistant

Advanced Infant Life jacket SOLAS-(LSA Code)
Showcasing cum distribution partner for LALIZAS. For the first time the regulations demand the instigation of Infant Life jackets on-board community ships. The Lalizas Advanced Infant Life jacket fully complies with the regulations (IMO Regulations), which are mandatory for all life jackets used on-board Community ships.They are designed for use most weather conditions. It is also features lifting loop and orange buddy line for easy rescue. Furthermore, it is recommended to combine the life jacket with the compatable Lalizas Life jacket Light.
Body Weight (Kg) 0-15