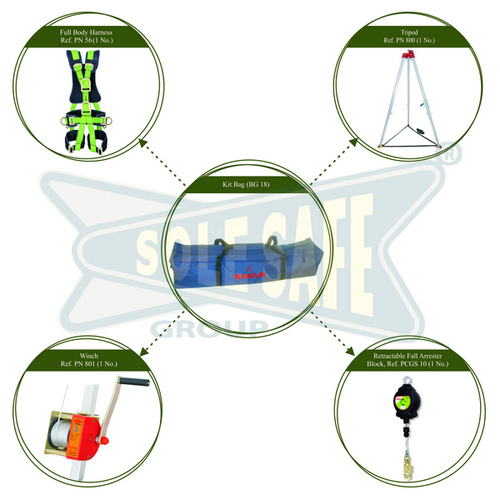 KARAM Confined Space Entry Kit with Tripod
Product Code : KSP-FP-CSEKT-PN 654
Product Description
Specifications:
This Kit is meant for personnel who are required to move into confined spaces. The Kit seeks to protect the personnel from falling into deep and narrow confined spaces thereby ensuring full safety to a worker into such areas of an activity.

Comprehensive KIT for lifting and lowering materials and personnel.
Provides Safety to the personnel from falling into confined spaces.
Comes with Sturdy bag with Slings for easy carrying.
Conforms to all relevant CE norms.