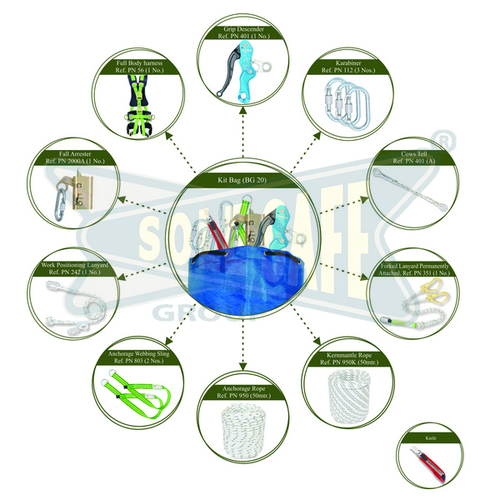 KARAM Rescue Kit
Product Code : SSS-KSP-FP-RK-PN 652
Product Description
Specification:
This Kit contains equipment as per the requirement of the personnel engaged in working at height. Equipped with all the products that are required by the personnel for rescue as well as maintenance jobs.

Immediate Rescue equipment contained in the Kit enables immediate rescue of a personnel when suspended at height after suffering a fall
Different lengths of ropes available as per the requirement.
Comes with Easy Back Packable Carrying bag.
Conforms to all relevant CE norms.