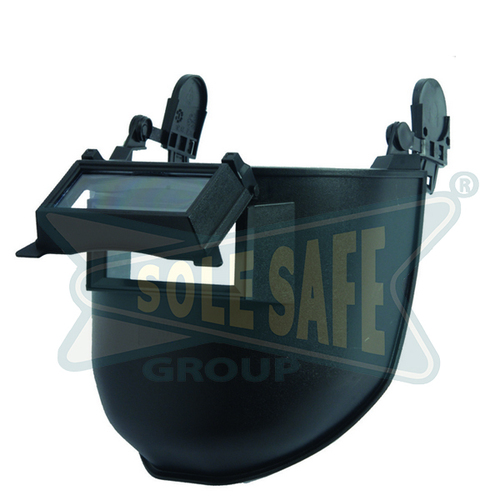 KARAM Safety Helmet Attachable Welding Shield
Product Code : SSS-FS-SHWS-ES71
Product Description
Specifications:
When fitted, it will protect the wearer's face and ears due to the special the wrap-around design.
It fits most standard safety helmets which have a 30 mm slot, best used with KARAM Shelmet. Easy to use in a variety of work situations.
This Welding Helmet is certified to be used only in conjunction with a Safety Helmet, and should not be used independently.
It is provided, on request, by IR 5 or IR 11 Lens sandwiched between two protective lens made of clear high impact resistant Polycarbonate, conforming to EN 166 and ANSI Z87.1. conforms to EN 175 and ANSI Z 87.1
Available with both IR 5 and IR 11 Lens as an option. unlike other helmet attachable Welding Shields which have a spring that passes around the brim of the helmet, this Welding Shield has Adjustment Clips that fit into the side slot of the helmet, providing easy and quick mounting on the helmet. Additionally, this feature also prevents any damage of the helmet brim due to lack of compressive forces which
otherwise normally develop in high temperature situations.

IR 5 or IR11 Lens can be inserted between two protective lens made of clear high impact resistant polycarbonate.
Confirming to EN166 and ANSI Z87.1