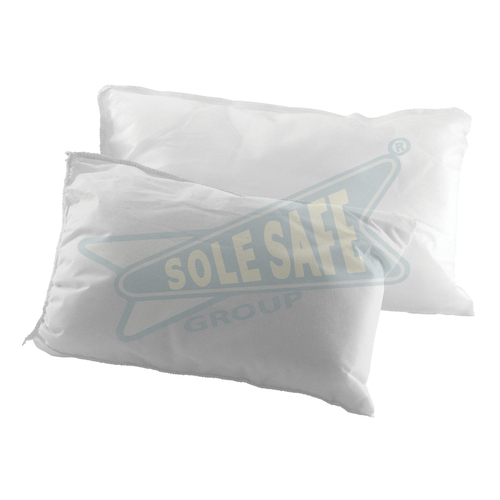 Oil Absorbent Pillow
Product Code : SSS-APIH-OAP
Product Description
These absorbent pillow are used for absorption of oil spills at work areas for safety reasons.
The absorbent pillow are easy and safe to use and are bonded for extra strength and durability.
Absorbent socks will absorb coolant, paints, oils, fuels, mild acids and bases, chemicals etc.
It is used at industrial facilities, warehouses, chemical laboratories, hospitals, and manufacturing plants.
Features:
98% fluid retention, maximising safety
Made of Polypropylene
Easy to store and dispose.
Available in different GSMs like 100,200,300 etc.
Standard sizes is 10" x 10", 12" x 12", 18" x 18". However, on demand customized size can also be made.
Can absorb 10-13 times its weight.
Available in White, Grey, Pink, Yellow Colours.
It does not absorb water.