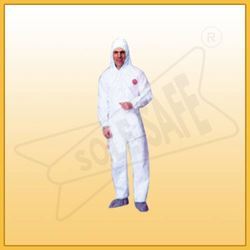 Protective Wear
Product Code : SSS-BP-605-A
Product Description
Protective Wear
Item Code: SSS-BP-605-A
Sspunbonded, olefin is a unique material which is being used in all walks of industry. It offers high strength and provides excellent barriers to many drive particulates including lead dust, asbestos and radio active dusts.
It retains its original shape after kneeling or bending.
Also available are Coverall, Jacket, Pant, Hoods, Sleeves, Shoe Cover made out of ctive Wear.