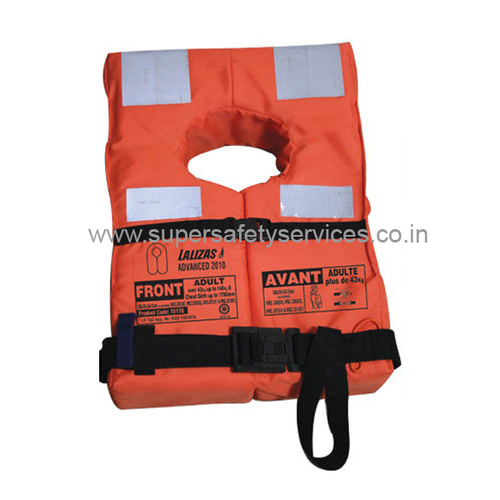 SOLAS Life Jacket
Product Code : 70178
Product Description
With the assistance of our wide distribution network, we are able to manufacture and export the variety of Advanced SOLAS Life Jackets. All these jackets are perfectly made by utilizing best grade polyester material. Highly comfortable, our provided jackets are widely used for life saving purpose during water rafting and swimming. Moreover, we make available the complete collection of Advanced SOLAS Life Jackets at affordable rates.
Features:
Highly comfortable
Water proof
Simple and safe to use while swimming
Further Details:

Advanced Life Jacket SOLAS-(LSA Code)
Showcasing cum distribution partner for LALIZAS
These jackets are manufactured to equip all commercial vessels. They fully comply with the requirements of the regulations (IMO Regulations), which are mandatory for all life jackets used on-board Community ships. They are supplied in adult and child sizes. The adult lijacket is appropriate for passengers with chest size up to 175cm, oversize passengers, while are provided with lifting loop and yellow buddy line for easier rescue.
It is also recommended to combine the life jacket with the compatable Lalizas Life jacket Light.